Automated Time Requests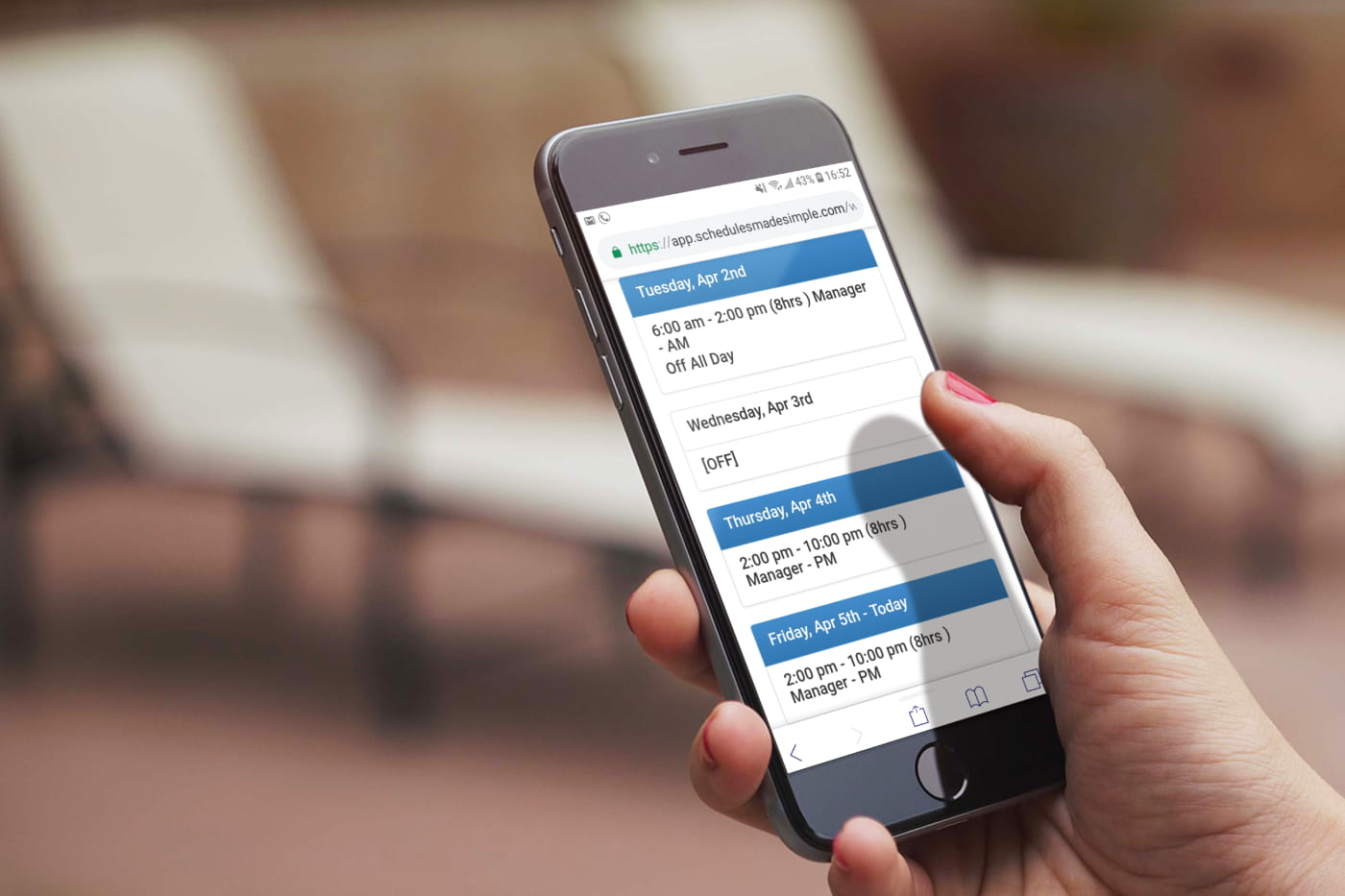 Making Requests
Employees can make time-off or preferred time requests from their phone or computer. They can also review past requests made or cancel pending requests.
Convenient Review
Based on notification preferences, managers will get a text message or email notifying of the time request. From any mobile device, the manager can review and approve or deny the request.
Full Control
If a request us approved, the time will be marked as unavailable when in the schedule.
From the website, managers can review/modify all pending employee requests as well as history.