Bilingual Employee Screens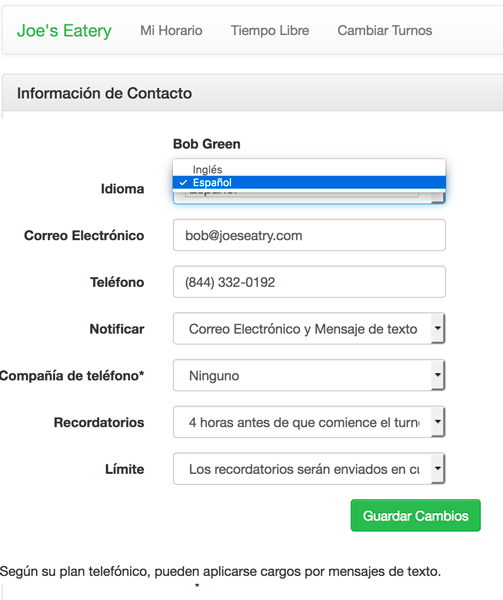 Improve Attendance
With frequently changing schedules to meet your restaurants business, it is important that your workers who's native language is not English, fully understand their schedule and notifications sent to them.
Avoid Confusion
To avoid potential schedule communication confusion, all worker screens, emails and text notifications can be displayed in either English or Spanish.
Easy to Select
The language preference is set for each worker with a simple drop-down selection. Once selected all screens will automatically change to that language. The workers language preference will be remembered next they login – even if from a different phone or computer.