Fast Schedule Creation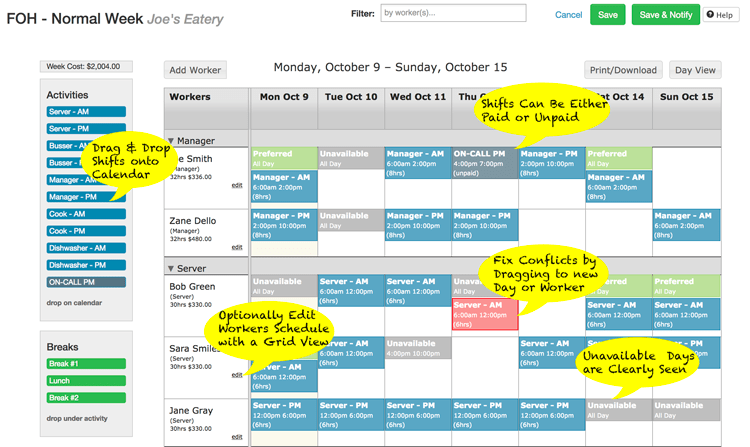 Quickly Create Schedules
We spent years building our scheduler from the ground-up to be simple, intuitive and fast. Using a template from a previous week, you can create a new schedule in minutes.
Easily Add
Workers
To add a new shift, select the shift and then drag it onto the calendar. If you prefer to use the keyboard, press the 'edit' link next to a worker to modify the schedule using a spreadsheet interface.
Flexible
Times
Scheduled time can be both paid and unpaid. Unpaid time, such as being on-call, will show on the worker's schedule but will not be added into the schedule cost.
See Availability at a Glance
All time constraints, such as conflicts, worker unavailability and time preferences are clearly visible. Hover the mouse over any cell to see additional details and worker comments.