Beautiful Mobile Screens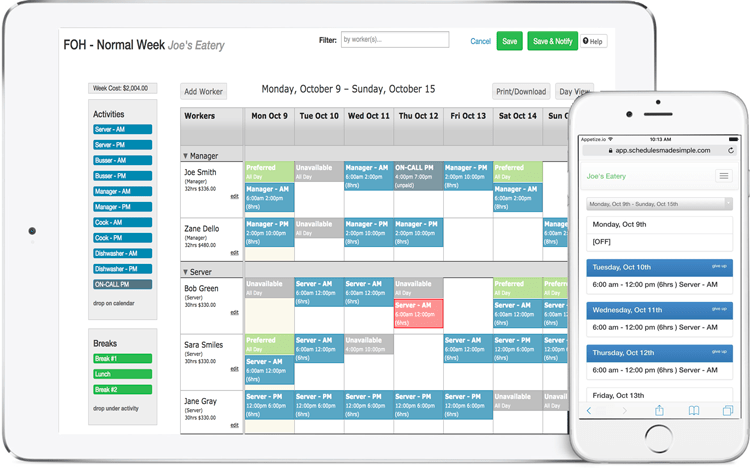 Made For a Mobile Lifestyle
Since your workers are on the go, all employee Schedules Made Simple screens are designed to be "mobile first." This means they are fast easy to use on even older mobile smartphones. Larger displays, such as an iPad can be used by managers for all scheduling functions.
Easy Schedule View
At a glance, view your schedule for the current week or schedules in the future. If breaks or shift notes have been added, they will be clearly visible on the schedule.
Time-Off and Preferred Time
From their smartphone, Employees can submit time-off requests or indicate the days and time they prefer to work. Time-off history can also be viewed.