Text Message Reminders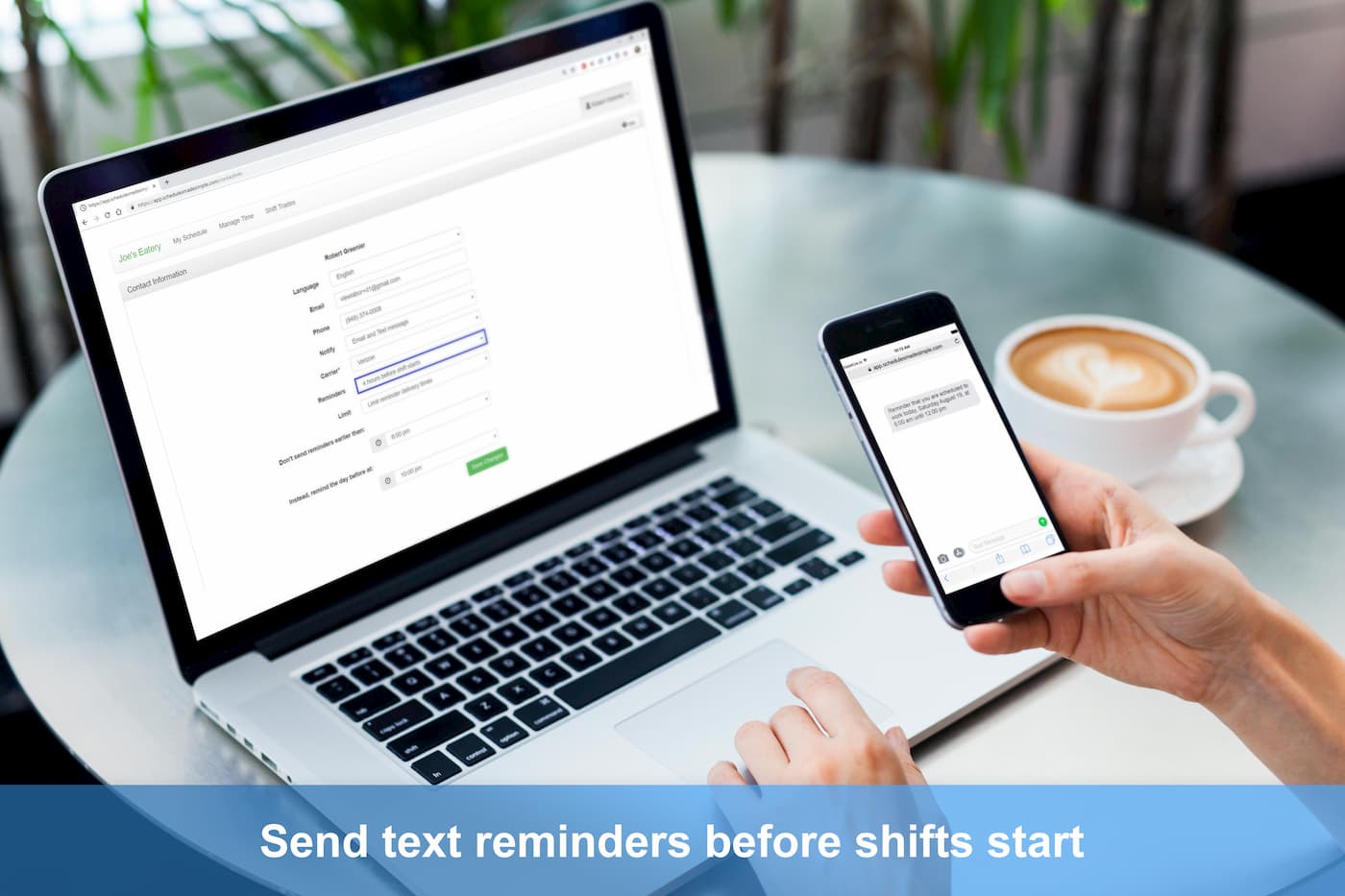 Avoid No-Shows
With many demands and distractions of everyday life, it can be easy for workers to forget their schedule.
Shift reminders greatly reduce no-shows and late arrivals by sending a text message to the workers phone, giving plenty of advance notice if when to show-up for work.
Custom Delivery Times
Based on preferences, text messages can be sent hours or even a day in advance of shift start. For example, a reminder the night before may be better for an early morning shift.
A Free Service
Unlike some competitors, an unlimited number of text reminders can be sent with no charge to you. Employees should check their mobile phone carrier and plans for potential text delivery fees.