Schedule Templates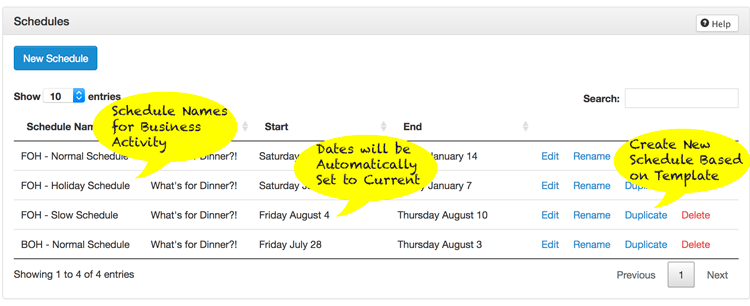 How Templates Work
There are patterns to your business. Holidays, special events, and other factors will determine how much staff you need. Templates allow you to capture the shifts needed to properly staff for these times.
Using a Template
By giving an existing schedule a meaningful name, you can re-use that schedule with a single click on the 'duplicate' link. When the link is pressed you will be prompted for new start and end dates (the current date will be used as a default).
Adjust As Needed
Since the template is a copy of an existing schedule, the assigned staff from that schedule will automatically appear. Simply add, remove or edit your employees and shifts if needed.